DATES Wed 22nd February 2023
- Sun 26th February 2023
4 nights
We like to bring you different destinations where you can get off the beaten track and immerse yourself in a new place. This time Slovakia with our local guide Alena who will share her love of the Tatra mountains and her home town of Poprad. A mini winter break to get out into the snow and keep those legs moving. Join us for another winter wonderland experience. We have a special February offer of £100 discount for this last minute break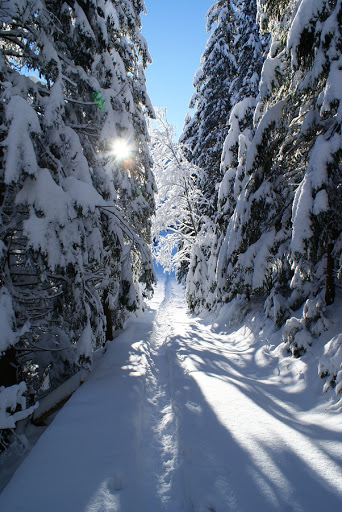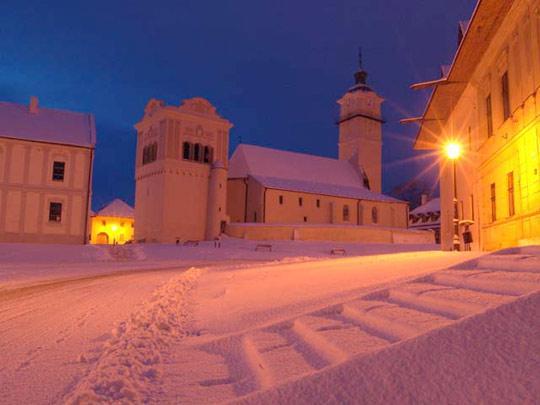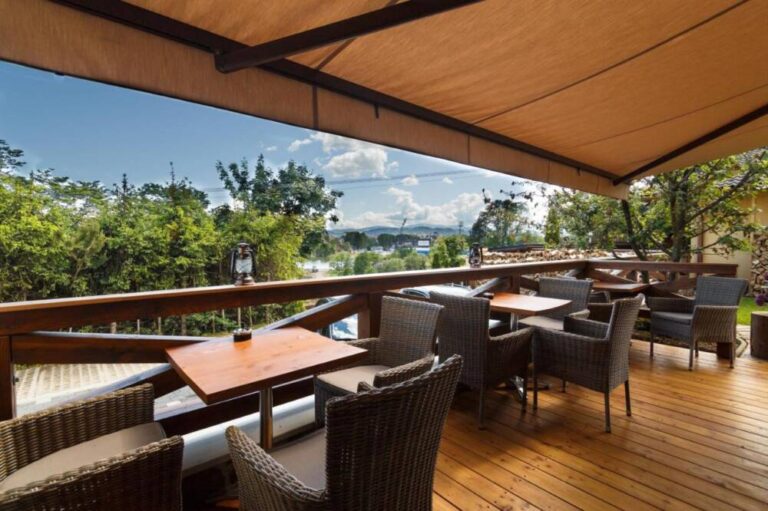 SUMMARY
Dates: Wednesday, February 22nd – Sunday, February 26th – 4 nights and 4 days of walks/snowy activities. If you want to extend and spend a few days in the lovely Polish town of Krakow, we can help arrange it.
Guide: Alena, our local guide. Born and bred in Poprad and lives between England and Slovakia. English speaking.
Walking Grade: 2 Goats with options to try sledging, frozen lake, waterfall winter hiking, and more.
Base: Penzion Darinka in the medieval Slovakian town of Poprad in the Tatra Mountains. A walk away is the town square with lots of cafes and restaurants.
There are direct flights from London Luton to Poprad-Tatry, Slovakia on Wednesdays and Sundays. The airport is 10 minutes from the hotel. There will be a group airport transfer to pick up to meet the Wednesday 09.20 am flight and return for the 11 am departure on Sunday.
The alternative is to fly to Krakow in Poland by bus to Poprad, which takes approximately 3 hours and 15 minutes. Krakow is a lovely city, and you may want to extend your visit with a stopover there.
It is also possible to travel by train to Poprad as there is a train station with connections to all the main cities and towns.
Helen, our travel concierge service, can help with flights/trains or any extensions to your holiday helen.wheatley@travelcounsellors.com
Call – 01522 716180/07775 927746
Price:£850 per person inclusive of :
Solo occupancy ensuite rooms for 4 nights
All breakfasts
Packed lunch on day 3 as we have no restaurant stops on this day
Experienced local guiding
Airport transfer
Local transport required
There is a discount of £100 per person if you bring a friend/partner and share a room, so the pp price would be £740
Not included:
Travel to Propad
Lunches and Meals – there are lots of interesting local restaurants to try in the town, and your guide will recommend and arrange them. Meals are usually between 8-15 euros with a beer, approx 3 euros.
Additional Drinks
DETAILS
We seek out entrepreneurial mountain women who can help create and offer wonderful walking holiday experiences to our WalkingWomen Guests. We found Alena, who grew up in Propad, Slovakia and spent her childhood exploring the peaks and breathing the wonderful mountain air. She wants to share her passion for the Tatra's with others, and she founded her own company Tatra Escapes to help showcase the area. Partnering with WalkingWomen together, we bring you an undiscovered area known as the smallest alpine mountain region in Europe. We stay in Alena's home town of Poprad, which is the gateway to the magnificent High Tatra mountains. It is a historic city with 13th-century churches, baroque houses and medieval squares. There are plenty of things to do with art galleries, aqua parks, spas, cafes and restaurants.
Poprad is situated in the north of Slovakia, and the mountains are shared with Poland (Slovakia has 75% and Poland 25%). Many believe these mountains to be a hiker's paradise with over 350km of hiking and trekking trails.
In winter, it is usually covered in snow, and there will be opportunities to try a range of snowy activities, from walking on frozen lakes to sledging, ice skating, or simply relaxing in a spa.
ITINERARY
Itinerary – could change depending on the weather and at the discretion of the guide.
Day 1 – arrival. For those arriving in Poprad, you will arrive at the hotel in the morning around 11 am. Settle in and lunchtime briefing with Alena.
Optional activities – sledging, walking up to an ice sculptures dome
Day 2 – Sliezsky Dom Hike 9.4km – 1,670 meters – 4 hours – restaurant available mid-stop (ascend 675 meters)
Evening– free time to explore the town and eat in a local restaurant
Day 3 – Frozen Waterfalls Hike 8km – 1,335 meters – 3/3/5 hours – restaurant available at the start/finish (ascend 435 meters)
Evening– Dinner and an optional spa
Day 4 – PopradskeLake walk – Walk on a frozen lake 10km – 1,298 meters -3.5 hours – restaurant available for lunch mid-stop (ascend 387 meters)
Evening – Free time for any last-minute shopping and a social & farewell drink
Day 5 – Departure